2022 DIGM Showcase & Expo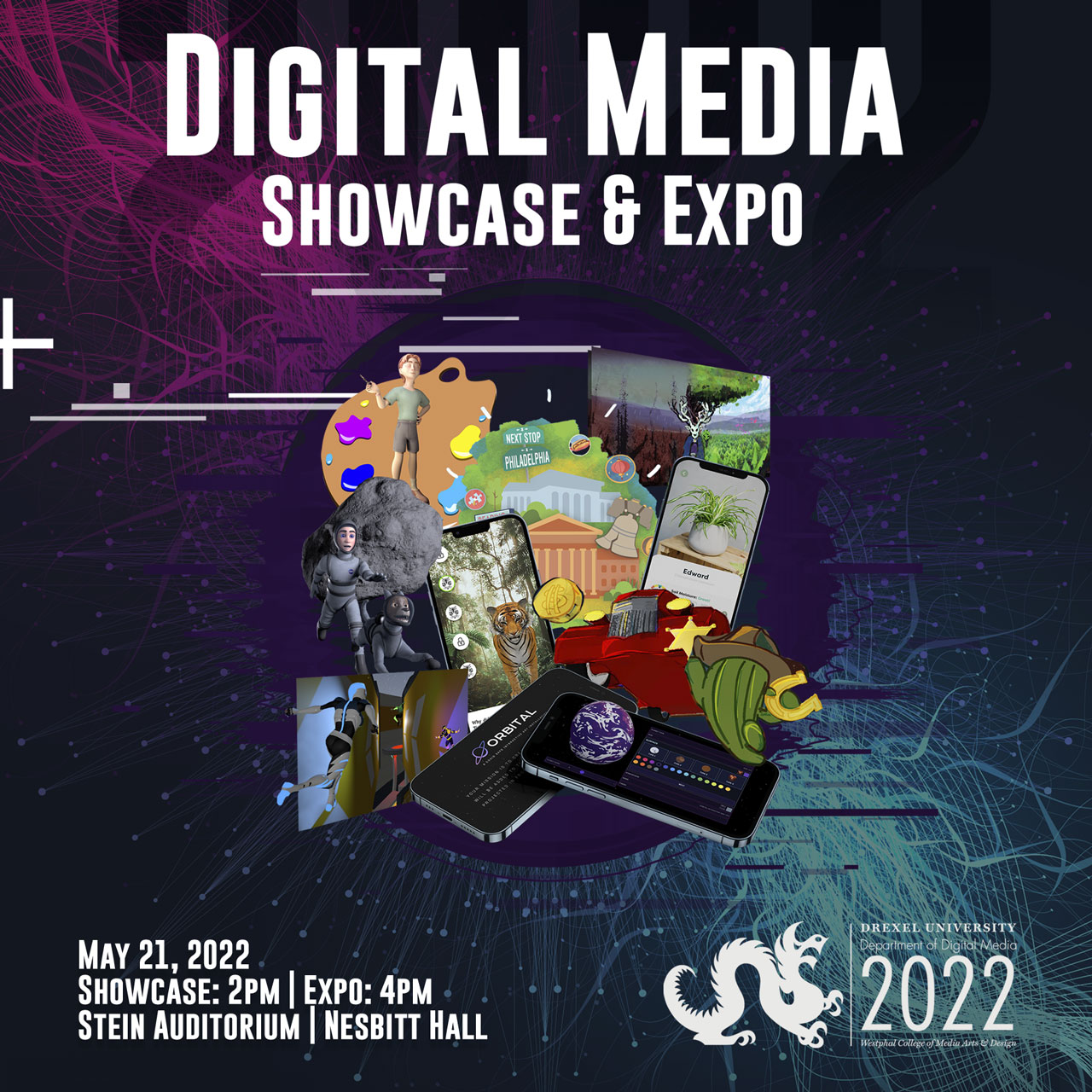 WHO: Digital Media BS and MS programs in:
Animation & VFX
Game Design & Production
User Experience & Interactive Design
VR & Immersive Media
WHAT: 2022 Digital Media Showcase & Expo
WHERE: Stein Auditorium (Room 111), Nesbitt Hall, 3215 Market St., Philadelphia. PA 19104, and LIVE streamed on Westphal's YouTube channel https://www.youtube.com/c/DrexelWestphal
WHEN: Saturday, May 21st, Showcase Stage Event: 2-4 PM ET, Expo Event: 4-6 PM ET
WHY: Featuring live presentations by senior project teams from the Animation & Visual Effects, Game Design & Production, and User Experience & Interaction Design programs, along with members from the College of Computing and Informatics. See the results of year-long capstone efforts by students creating compelling animations, games, mobile applications, and social media projects. The Showcase will be followed by the Digital Media Expo in the Nesbitt Hall lobby, featuring the senior teams, Digital Media graduate students, and student clubs.